Beginners Sewing - Introduction to Cushion Making
Level
Leisure

Duration
1 week

Start Date
Tuesday 20th August 2019

Venue
Ipswich Road

Course Code
H0385
Start Date
Tuesday 20th August 2019, Part Time
Summary
If you want to learn to sew or find out about making your own unique cushions, then this is the course for you. This is a beginner's course where you will learn and apply a range of sewing techniques, progressing skills whilst making a selection of shaped cushions and trying out decorative finishes.
You will make:
- A square scatter cushion with envelop back
- A rectangular cushion which you will explore application of fabric decorations to the surface of the cushions and applying lace or ribbon to the front before finishing with tie or button back
- A circular cushion which you will pleat/gather to fan out from centre with a self-covered button
- A square cushion with tucks and button
During the course you will learn to:
- Calculate fabric required to make a simple cushion
- How to cut and prepare fabric for sewing/finishing edges
- How to sew by hand or sewing machine
- How to sew cushion tops and back together
- How to insert zips
- How to apply simple decorations
The course is over 2 sessions on Tuesdays 20th & 27th August 2-5pm
You will need to buy your own fabric and cushion pads, a list will be sent of the materials you will need to bring.
Learning Outcomes
At then end of this course you will have learnt skills to make basic scatter cushions and apply decorations.
Fees
£50.00
Please note that courses may be cancelled if minimum numbers are not met. Please be aware that if you are no longer able to attend your course you will be offered an alternative date where available, however no refunds are available unless this course is cancelled by City College Norwich.
Latest News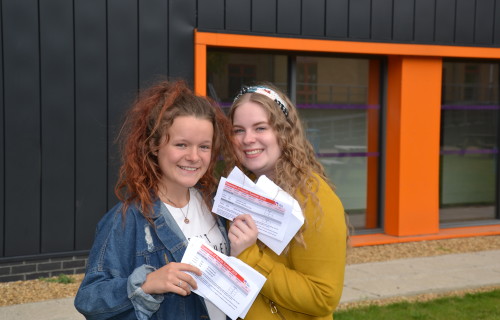 The StartUp Lounge was a hive of activity on A Level results day, as our A Level and AS students came in to pick up their exam results.
Read more
15th August 2019