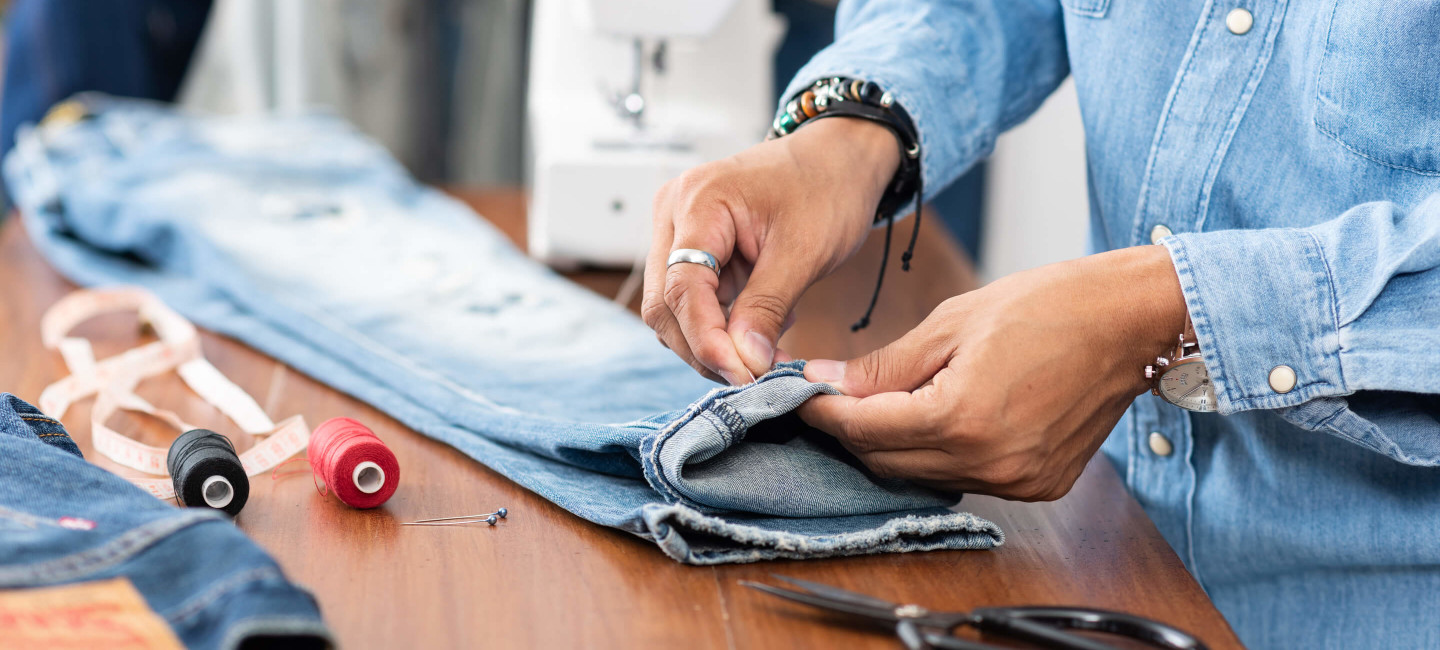 Beginners Sewing - Clothing Alterations/Customisation - £85
Level
Leisure

Duration
5 weeks

Start Date
Tuesday 25th February 2020

Venue
Ipswich Road

Course Code
H0388
Start Date
Tuesday 25th February 2020, Part Time
Summary
If you want to learn how to alter clothes to fit, then this course will give you the confidence to tackle basic alterations to clothing like shortening and lengthening, sewing buttons and closures, patching tears and holes. Also recycling & customisation of clothes.
This course is aimed at complete beginners who would like to start a journey into altering and repairing clothing. The aim of the course is to give you the confidence to start to tackle simple alterations/repairs for woven and stretch fabrics.
During the class you will make samples of techniques used to alter, repair and up-cycle clothing. You will explore how to master the following techniques:
How to shorten hems or repair hems that have come down
How to replace elastic in waist
How to sew on buttons and closures
Application of bindings to neck and armholes
How to patch holes and tears
How to repair or replace zips
How to turn up and work with jeans fabrics
How to take in tops using darts and shaping
How to customise clothes to individual tastes with simple decorative finishing techniques to make outfits unique, example - applique, lace, ribbons, embroidery and beads.
Course duration : 25/02/20- 31/03/20
Course Day : Tuesdays 6-9pm
You will need to buy or use your own garments for alterations for each project. Materials will be provided for making samples of techniques.
Please bring with you a notepad and pencil, basic sewing kit and ring binder with clear pocket inserts.
Why Our College?
Specialist teaching staff
Our courses are delivered by in-house expert teaching staff and external specialists
Industry standard facilities
Courses are held at our Ipswich Road campus, ensuring you have access to our cutting edge college facilities
A wide range of courses
We offer a wide range of part time and evening courses
Entry Requirements
You will need to have attended the Basic Sewing Course or have a basic knowledge of sewing
Learning Outcomes
At the end of this course you will have expanded your skills and gained the confidence to make basic alterations and repairs to clothes.
Fees
£85.00

Please note that courses may be cancelled if minimum numbers are not met. Please be aware that if you are no longer able to attend your course you will be offered an alternative date where available, however no refunds are available unless this course is cancelled by City College Norwich.
Book Online for Beginners Sewing - Clothing Alterations/Customisation
Latest News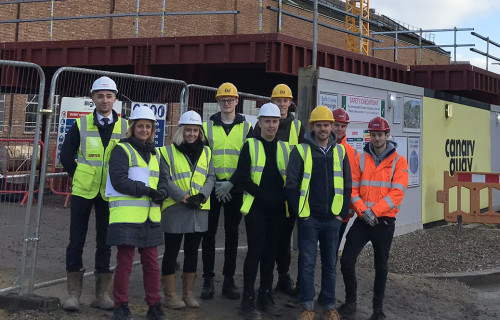 HND Construction and the Built Environment students have visited a major residential development in Norwich.
Read more
20th January 2020