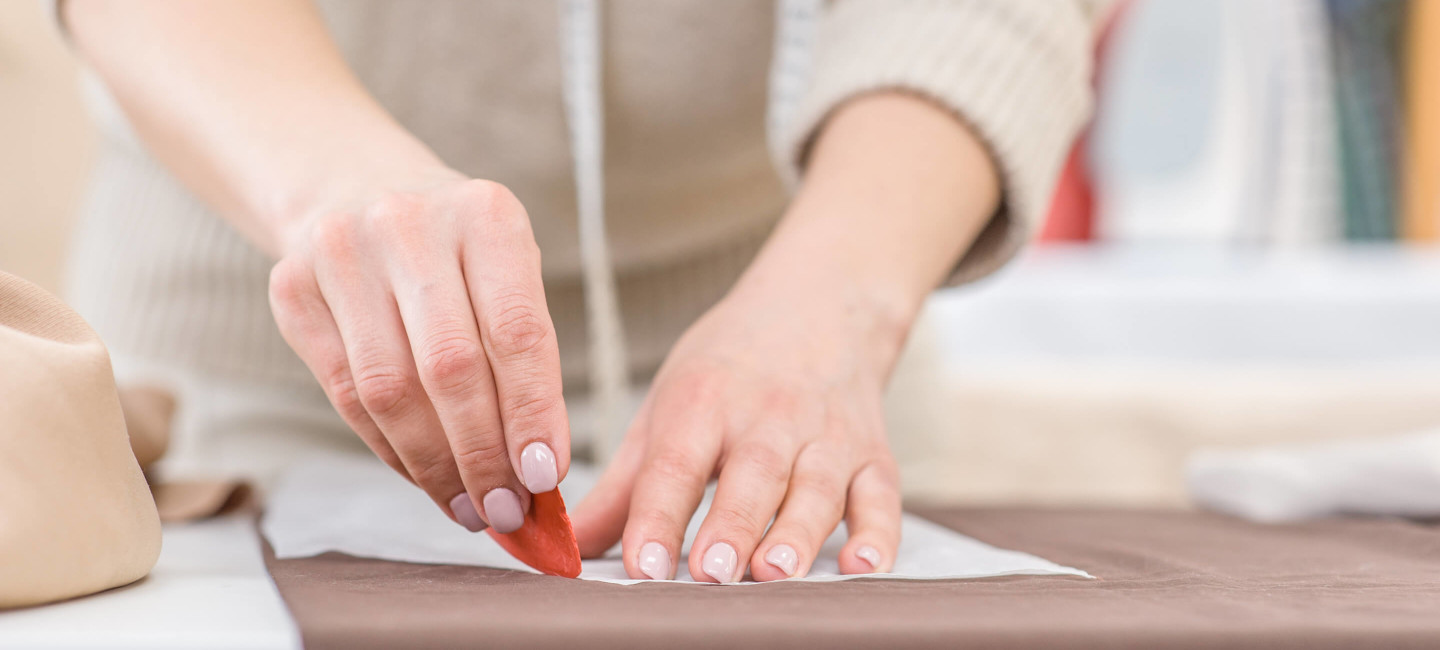 Beginners Pattern Cutting Next Steps - Basic Blocks to Bespoke Designs - £140
Level
Leisure

Duration
3 months

Start Date
Wednesday 22nd January 2020

Venue
Ipswich Road

Course Code
H0393
Start Date
Wednesday 22nd January 2020, Part Time
Summary
This course has been set up for students to continue to develop pattern cutting skills. You will learn the art of making bespoke patterns and gain an understanding of basic construction to make your own bespoke patterns.
This course has been designed for students that wish to continue developing pattern cutting skills. You will learn how to adapt pattern blocks to make bespoke patterns.
The course is suitable for students that have attended beginner's pattern cutting course and now want to take their skills to the next level. You will take master blocks and develop unique designs.
It is essential that students have custom fitted personal blocks for skirt, bodice, sleeve, trousers and dress before attending this course.
To enable students to make bespoke clothing you will learn about techniques used in construction of garments, which may include:
How to layout pattern pieces efficiently, using the least amount of fabric and impact of strips, checks and patterned fabrics
Preparation of fabric for sewing, including marking up fabric, using notches, chalk pencils, tailors tacks etc.
Applying stay stitching and interfacings
Explore the technical order that garments should be constructed to make it easy to make
Seams and finishing techniques appropriate for each garment block
Sleeve edge finishing, hems, cuffs and bindings
Adding button-hole buttons, fasteners, hooks & eyes to design
Waistbands, separate and faced waistbands and how to cut and make facings
Hem finishing, double fold, bound hems by machine and hand
Decorative finishing pin tucks, applique, attaching lace and ribbons
Zips concealed, coil, metal and plastic, closed and open ended, how and when to use zips and insertion techniques.
How to convert basic blocks to relaxed designs and move darts, adding in design ease into neckline features and bust gathering in patterns.
Course details: Wednesdays 6-8.30pm 22/01/20 - 01/04/20 excludes 19/02/20 half-term
Why Our College?
Specialist teaching staff
Our courses are delivered by in-house expert teaching staff and external specialists
Industry standard facilities
Courses are held at our Ipswich Road campus, ensuring you have access to our cutting edge college facilities
A wide range of courses
We offer a wide range of part time and evening courses
Entry Requirements
Basic understanding of pattern cutting/ attended beginners pattern cutting course. Students should have basic blocks made and fitted prior to attending the course.
Learning Outcomes
By the end of the course you will be able to create patterns from a flat drawing and create customised patterns from basic pattern blocks.
Fees
£140.00

Please note that courses may be cancelled if minimum numbers are not met. Please be aware that if you are no longer able to attend your course you will be offered an alternative date where available, however no refunds are available unless this course is cancelled by City College Norwich.
Book Online for Beginners Pattern Cutting Next Steps - Basic Blocks to Bespoke Designs
Latest News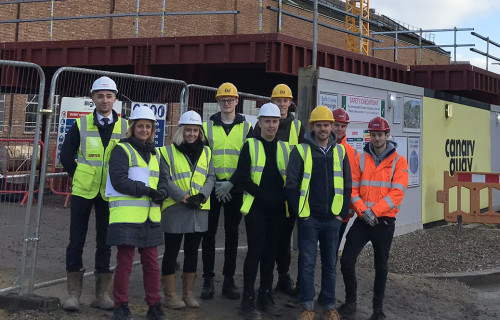 HND Construction and the Built Environment students have visited a major residential development in Norwich.
Read more
20th January 2020