Beginners Introduction to Pattern Cutting
Level
Leisure

Duration
3 months

Start Date
Wednesday 22nd April 2020

Venue
Ipswich Road

Course Code
H0246
Start Date
Wednesday 22nd April 2020, Part Time
Summary
A beginners course in pattern cutting, to learn the art and be able to produce patterns for garments of your choice and basic construction techniques.
For those of you who would like to an introduction into fashion pattern cutting to learn the art of garment design. This course is also suitable for those who struggle to get clothes to fit, want to create clothes for themselves, family, friends or to give themselves an introduction into pattern cutting for a fashion related business.
This course offers an exciting opportunity to learn the art of pattern cutting and is designed to provide the beginner with an understanding of basic pattern cutting principles and to gain an understanding of technical steps of garment construction and techniques.
You will learn how to take measurements and apply them correctly to develop your own pattern, using personal direct body measurements. You will explore how to create the various different clothing blocks, from top blocks, dresses, trousers, skirts, different collars, sleeves, dart manipulation and adaptions from block patterns.
You will also learn how to use specialist equipment and will be taught pattern terminology and the correct written and drawn information that should be on finished patterns.
In addition, there will also be the possibility to create patterns from your own garment ideas and guidance on how to create these.
Course location
City College Norwich - Wednesdays 22/04/20 - 01/07/20 excluding 27/05/20 half-term
Course details are as follows:
Time: 18:00-20:30
Duration: 10 weeks
For your first session please bring a calculator, pen, pencil, note book and plain paper.
Why Our College?
Specialist teaching staff
Our courses are delivered by in-house expert teaching staff and external specialists
Industry standard facilities
Courses are held at our Ipswich Road campus, ensuring you have access to our cutting edge college facilities
A wide range of courses
We offer a wide range of part time and evening courses
Entry Requirements
No formal entry requirements.
Learning Outcomes
By the end of the course you will sufficiently be able to create patterns from a flat drawing, take measurements and create customised patterns from basic pattern blocks.
Progression
No formal progression.
Fees
£140.00

Please note that courses may be cancelled if minimum numbers are not met. Please be aware that if you are no longer able to attend your course you will be offered an alternative date where available, however no refunds are available unless this course is cancelled by City College Norwich.
Latest News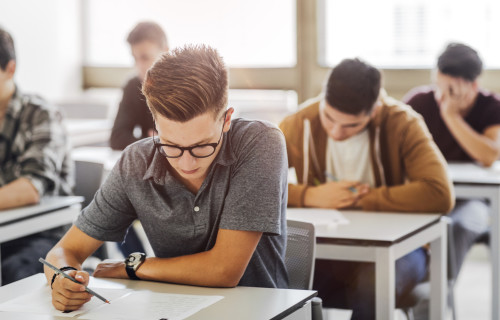 Following the government's announcement about the cancellation of exams, find out what this means for your in terms of qualifications and progression.
Read more
20th March 2020