A Taste of the Carribean - £115
Level
Leisure

Duration
4 weeks

Start Date
Wednesday 3rd June 2020

Venue
Ipswich Road

Course Code
H0467
Start Date
Wednesday 3rd June 2020, Part Time
Summary
This course will provide you with an appreciation and understanding of the flavours and cooking techniques used in the preparation of Caribbean dishes, to enable you to prepare and serve these dishes with confidence in a home kitchen environment. You will be encouraged to adapt recipes to suit your personal preferences and would be suitable for vegetarians and meat eaters. Each week you will build on the core knowledge gained in the previous week.
Week 1 - Dishes from Trinidad - Green seasoning, Tamarind Sauce, Mango Chow, Caribbean curry channa, Doubles (fried bread)
Week 2 - Dishes from Jamaica - Jerk Chicken, Rice and Peas, Fried plantain
Week 3 - Caribbean Fish - Salt fish bull jhol, Accra, Fried bake, Avocado and tomato salsa
Week 4 - Caribbean Stew - Beef stew, Cornmeal coo-coo, Marinated grilled vegetables
Week 5 - Sweet treats - Guyanese banana fritters, Grilled pineapple, Coconut Candy
Please bring an apron and containers to take food home each week. You will be asked to bring in some ingredients each week, except the first week.
Course details: Wednesdays (03/06/20 - 01/07/20) 6-9pm
Why Our College?
Specialist teaching staff
Our courses are delivered by in-house expert teaching staff and external specialists
Industry standard facilities
Courses are held at our Ipswich Road campus, ensuring you have access to our cutting edge college facilities
A wide range of courses
We offer a wide range of part time and evening courses
Fees
£115.00

Please note that courses may be cancelled if minimum numbers are not met. Please be aware that if you are no longer able to attend your course you will be offered an alternative date where available, however no refunds are available unless this course is cancelled by City College Norwich.
Book Online for A Taste of the Carribean
Latest News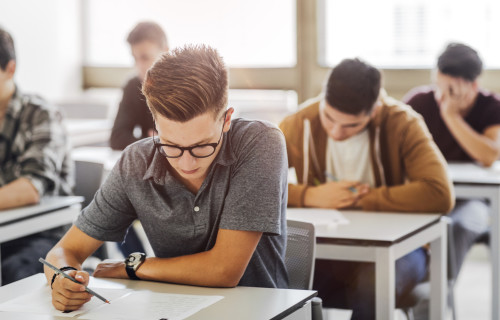 Following the government's announcement about the cancellation of exams, find out what this means for your in terms of qualifications and progression.
Read more
20th March 2020