Level
Level 2

Duration
1 year

Start Date
September 2019

Venue
Ipswich Road

Course Code
A0318
Start Date
September 2019, Full Time
Summary
This is a full-time programme of study for students who are aged 16 – 18 from wide and varying backgrounds. Students applying to Phoenix Navigate may have had interrupted secondary education or specific learning differences which have formed barriers to achieving. Some students may also want to re-take subjects in order to improve grades or to obtain extra GCSEs to be able to access further courses across the college but are unclear as to which course they wish to pursue at this stage.

The course is designed to prepare students for their next step in well-supported and engaging surroundings. As part of the full time programme of study, students will develop a portfolio of skills and evidence to ensure their successful progression to Level 2 and Level 3 vocational courses. As part of the course, students will experience progression sessions to explore the vocational areas of the college and prepare effectively for their next steps.

Progression sessions will include:
• Talks and links in all vocational areas in the college.
• Specific portfolio development for Level 3 courses.
• Interview skills.
• Study skills for achievement.

Completion of the Phoenix Navigate programme of study can provide access to a variety of vocational course options which will lead to a specialisms in the future.

Students are supported and encouraged by a small, dedicated team of expert lecturers; comprehensive student support in and out of sessions; effective pastoral team.

Successful applicants will be able to take four GCSEs over the course of one academic year. We offer various GCSE subjects designed to meet the academic requirements of further education and delivered in a professional and mature environment.

GCSE choices include:
• English Language
• Maths
• Business Studies
• Psychology
• Art or Photography
• Science
• Citizenship Studies
• Physical Education
• Media Studies
• History
• Sociology
• Catering
Entry Requirements
4 x GCSEs Grade D including English and Maths (grade 3 and above).
OR
Level 1 or above in English and Maths (assessment undertaken at interview).
Assessment
Assessment for GCSEs is through coursework and examinations.
Progression
Phoenix Navigate students will successfully progress onto Level 2 and Level 3 vocational and further education courses throughout the college, before accessing higher education or employment.
Career Progression
Gaining GCSEs allows students to gain employment and apprenticeships in a wide variety of areas
Fees
If you are a UK or home- fee status student and aged 16-18 on the 31st August before the start of your course, tuition fees are free. If you are aged 19 years and over please contact the Advice Shop There will be costs for equipment, uniform and trips. These include costs for text books, stationery and subject relevant materials. Trips can be organised as part of the for study and enrichment purposes which will be subject to cost. For example a trip to see a show at Theatre Royal for GCSE Drama the students will be expected to pay the price of the ticket. Compulsory visits are announced with enough notice to help secure any additional finance needs as required. Please check our Finance pages for information on financial support, fee information and student travel offers that are available. Alternatively please contact the Advice Shop.

Latest News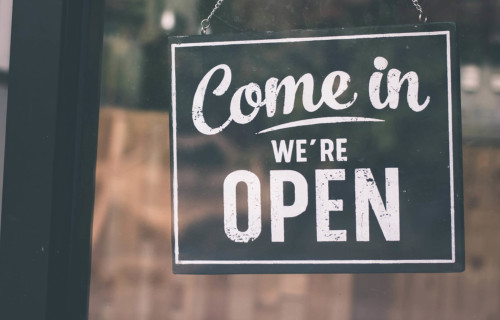 Unsure about your next step? We are open all summer, and are on-hand to offer choices, guidance and advice.
Read more
17th July 2019