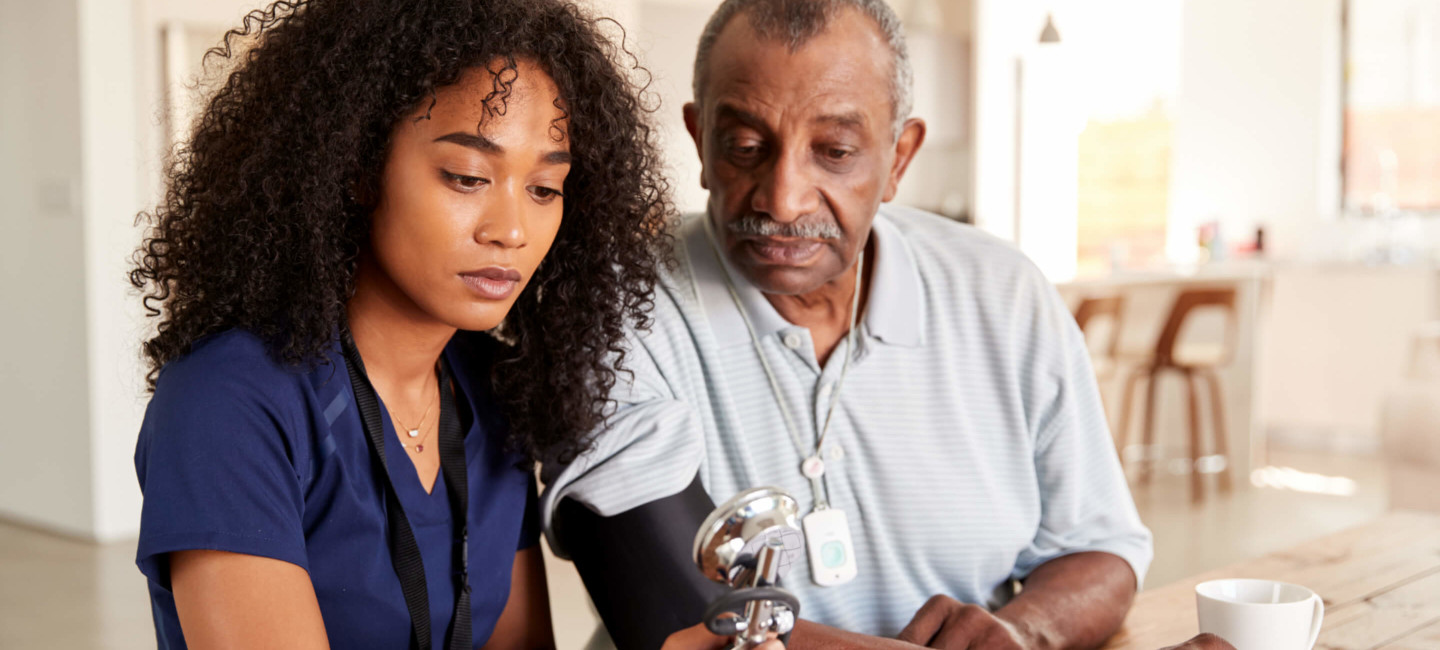 Senior Healthcare Support Worker Apprenticeship Level 3 Standard
Level
Level 3

Duration
2 years

Start Date
September 2020

Venue
Ipswich Road

Course Code
E0169
Start Date
September 2020, Apprenticeship
Summary
Senior Healthcare Support Workers help registered practitioners deliver healthcare services to people. As an experienced support worker, you carry out a range of clinical and non-clinical healthcare or therapeutic tasks, under the direct or indirect supervision of the registered healthcare practitioner. You provide high quality, compassionate healthcare, following standards, policies or protocols and always acting within the limits of your competence.
You may work in a range of services e.g. hospital, community, health or day care unit, birth centre or midwifery led unit, someone's home, operating theatre, nursing or care home, assessment centre, hospice, school, prison, GP surgery, charity or voluntary organisation; working in partnership with individuals, families, carers and other service providers.
Course Content includes:
Health including Nutrition and Wellbeing
Person Centred Care, Treatment and Support
Challenge areas of concern and work to best practice
Show resilience and self-awareness
You will complete the Level 3 Senior Healthcare Support Worker Apprenticeship Apprenticeship Standard.
This Apprenticeship will involve college attendance and off the job training.
You will also develop your knowledge, skills and behaviours.
You need to have an employer to support your Apprenticeship and be employed in a relevant job role.
The typical length of this Apprenticeship course is 18 months.
This course has multiple start dates throughout the year.
Contact our Apprenticeship Team to find out when our next course start date is.
If you already have an employer for your Apprenticeship, or would like more information on how to find an Apprenticeship, please click Apply Now.
If you are an Employer who is looking to recruit an Apprentice or already have someone you would like to enrol onto the Apprenticeship course, please contact our Apprenticeship Team on 01603 773365 or email Apprenticeships@ccn.ac.uk to discuss next steps.
Why Our College?
Get paid to train
Apprenticeships provide fantastic career opportunities and allow you to get a qualification and earn money at the same time
Designed for opportunity
94% of apprentices stay in work after finishing an apprenticeship, and 47% have received a promotion
Hands on learning
We work closely with employers to deliver training both on and off the job. In most cases, you'll come into college one day a week, as well as getting planned training and development with a mentor in the workplace
Entry Requirements
Employers may select apprentices with prior experience as a Support Worker.
Minimum Level 2 Functional Skills English and Maths preferred.
The apprentice must meet the 15 standards as set out in the Care Certificate.
In order to enrol onto an Apprenticeship, you need to be employed in a relevant job role and undertake a range of tasks which would enable you to complete the Apprenticeship qualification.
Learning Outcomes
Role and occupations available can include Senior Healthcare Support Worker / Senior Healthcare Assistant / Maternity Support Worker / Theatre Support Worker / Mental Health Support Worker / Children and Young People Support Worker / Therapy Support Worker / Rehabilitation Assistant / Enablement worker.
For the full Apprenticeship, learners will complete:
Level 3 Diploma in Healthcare Support
Level 2 Functional Skills in English
Level 2 Functional Skills in Maths
SHCSW Apprentices will complete the core skills, behaviours, and knowledge units, whilst specialising in one of the following options:
Adult Nursing Support
Maternity Support
Theatre Support
Mental Health Support
Children and Young People Support
Allied Health Profession – Therapy Support
Assessment
Training and assessments are delivered in the workplace and in college. Apprentices will be required to attend college-based sessions as part of their training, whilst also completing off-the-job training in the workplace. You will also complete assessments and observations in the workplace.
You will need to complete Level 2 Maths and English before End Point Assessment.
At the end of the Apprenticeship you will complete an End Point Assessment which will comprise of:
Multiple choice test and short answer test– Covering knowledge and skills gained throughout the Apprenticeship (60 minutes, 30 multiple choice and 4 short answer questions)
An observation of practice – Apprentices are observed for at least 90 minutes during the course of their normal work day. They must meet the core skills and behaviour requirements.
Learning journal and interview – This will include at least 3 reflective accounts by the Apprentice. The final interview enables the apprentice to showcase their knowledge, skills and behaviours (30-45 minutes).
Progression
Following completion of the Apprenticeship programme and a period of working and gaining experience, apprentices may be able to work towards an Assistant Practitioner or Nursing Associate post. Apprentices who meet the entry requirements could also progress onto university to become a registered Healthcare Practitioner.
Career Progression
Career progression may include continuation, development or promotion at work.
Fees
Apprenticeship course fees are subject to the age of the apprentice, the payroll of the employer and the number of employees. Course fees are paid by the employer and not the apprentice. Employers who take on an apprentice aged between 16-18 years old, or with an Educational Health Care Plan, will receive an Incentive Payment to help cover their costs. To discuss Apprenticeship course fees, employers should contact the Apprenticeship Team on 0800 328 3616 or email Apprenticeships@ccn.ac.uk.

For more information on recruiting an apprentice or if you would like to train your existing staff please contact our Apprenticeship Team on 0800 328 3616 or email Apprenticeships@ccn.ac.uk.
Latest News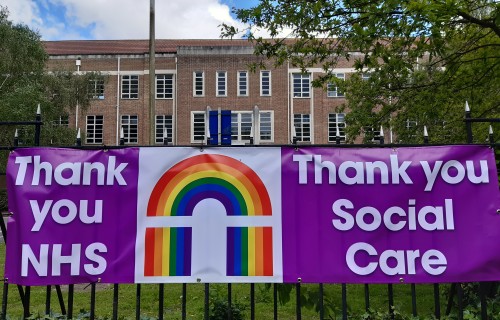 Students from our college have been playing their part in the fight against Covid-19 – to all these students we would simply like to say 'Thank you'.
Read more
19th May 2020