CMI Operations/Departmental Manager Higher Apprenticeship
Level
Level 5

Duration
2 years

Start Date
September 2019

Venue
Norfolk House, Exchange Street

Course Code
K0090
Start Date
September 2019, Apprenticeship
Summary
Apprentices focus on management areas that are applicable to their specific roles, improving their resource management, leadership and decision making skills. By the end of the course, learners will be better prepared to manage teams and individuals, setting appropriate targets and facilitating effective working practices. The curriculum also covers personal development and project management.

Apprentices will acquire the knowledge and skills in the following areas through completing the Chartered Management Institute Level 5 Diploma in Management and Leadership and implementing this new knowledge in the workplace:
• Operational management
• Project management
• Finance
• Leading and managing people
• Building relationships
• Communication
• Awareness and management of self
• Decision making

They will also be expected to exhibit the following behaviours in the workplace:
• Taking responsibility, being inclusive, agile and professional

The Level 5 Diploma in Management and Leadership is designed for Managers who want to develop core management skills such as managing resources, recruitment and information management. The qualification focuses on the development of management capabilities and competencies. The Level 5 Diploma in Management and Leadership course is awarded by the Chartered Management Institute (CMI).

Modules covered:
501 - Principles of Operational Leadership and Management in an Organisational Context
502 - Principles of Developing, Managing and Leading Individuals and Teams to Achieve Success
509 - Managing Stakeholder Relationships
513 - Managing Projects to Achieve Results
514 - Managing Change
515 - Creating and Delivering Operational Plans
520 - Managing Finance
525 - Using Reflective Practice to Inform Personal and Professional Development

Duration: 24 months
Entry Requirements
Applicants will require Level 3 qualifications and English and Maths at Level 2 (GCSE/O Level). All applicants will have to complete an online assessment for Maths and English at Level 2 when joining the course.

It is essential that all applicants have the support of their line manager as the apprenticeship will involve attendance at workshops as well as potential shadowing, observations etc.

In addition, apprentices will be required to complete job-related assignments that may require them to have greater access to management activities. We or your employer might require a statement from a line manager supporting the application.
Learning Outcomes
Learners who undertake this course will develop their workplace problem solving skills as they apply the management models and theories they have learned from completing their assignments, to practical everyday work scenarios. Upon completing this course successfully, you will be able to demonstrate that you have the most proficient, current management techniques and practices.
Assessment
Completion of an assignment for each unit. Students are allocated a Tutor for study support.
Career Progression
This well recognised qualification will enhance your ability to contribute effectively to your organisation and thus the possibility of progression into and through supervisory and management roles. Our past Apprentices have followed careers in marketing, personnel (HRM), accounts and finance, financial services, management and teaching.

On completion, Apprentices can register as full members with the Chartered Management Institute and/or the Institute of Leadership and Management, and those with 3 years of management experience can apply for Chartered Manager status through the CMI.
Fees
Costs:
Levy payer – £7,000
Non-levy payer – £350
Latest News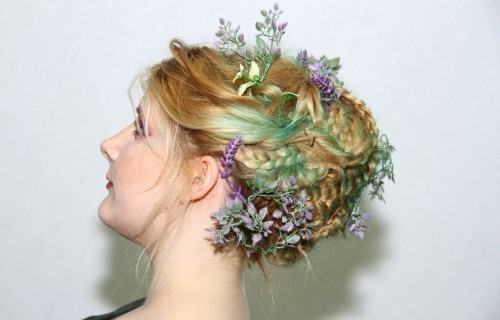 Apprentice Hair Professionals from salons across Norfolk have hosted a spectacular showcase of their talents in City College Norwich's Platform Theatre.
Read more
3rd July 2019