Adult Care Worker Apprenticeship Level 2 Standard
Level
Level 2

Duration
2 years

Start Date
August 2019

Venue
Ipswich Road

Course Code
E0190
Start Date
August 2019, Apprenticeship
Summary
To work as part of a team delivering support to the clients in a person-centred way by following their Care Plans, in various activities which could be personal care, administering medication, keeping their room and personal processions clean and safe. Recording in their daily notes and storage of information and following protocol when sharing information in line with Data Protection Act. Escorting the client of activities like shopping, attending clubs or health care appointments. Adhering to Health and safety regulations e.g. administering and storage of medication, use and storage of chemicals, security of the clients, using risk assessments and moving and handling according to training and regulations etc.

Course Content includes:
• Health intervention
• Personal and people development
• Health, safety and security
• Respect individual's diversity, beliefs, values
• Attend Induction training and keep training up to date
• Working towards and complete Care Certificate
• Have a good understanding of policies and procedures

You will complete the Level 2 Adult Care Worker Apprenticeship Standard.

• This Apprenticeship will involve college attendance and off the job training.
• You will also develop your knowledge, skills and behaviours.
• You need to have an employer to support your Apprenticeship and be employed in a relevant job role.
• The typical length of this Apprenticeship course is 18 months.
• This course has multiple start dates throughout the year.

Contact our Apprenticeship Team to find out when our next course start date is.

If you already have an employer for your Apprenticeship, or would like more information on how to find an Apprenticeship, please click Apply Now.

If you are an Employer who is looking to recruit an Apprentice or already have someone you would like to enrol onto the Apprenticeship course, please contact our Apprenticeship Team on 01603 773365 or email EmployerPartnerships@CCN.ac.uk to discuss next steps.
Entry Requirements
• There are no entry requirements to the Apprenticeship but minimum Level 1 Functional Skills English and Maths or GCSE Level 3 / D preferred.
• Applicants should also be working towards or have completed the Care Certificate.
• In order to enrol onto an Apprenticeship, you need to be employed in a relevant job role and undertake a range of tasks which would enable you to complete the Apprenticeship qualification.
Learning Outcomes
For the full Apprenticeship, learners will complete:
• Level 2 Adult Care Worker
• Level 2 Diploma in Care
• Care Certificate (if not already achieved)
• Level 1 Functional Skills in Maths and English
Assessment
Training and assessments are delivered in the workplace and in college. Apprentices will be required to attend college-based sessions as part of their training, whilst also completing off-the-job training in the workplace. You will also complete assessments and observations in the workplace.

You will need to complete Level 1 Maths and English before End Point Assessment.

At the end of the Apprenticeship you will complete an End Point Assessment which will comprise of:

• Situational Judgement Test – answered through a multiple choice exercise.
• Professional Discussion – using a range of evidence sources including self assessment and testimonies

Apprentices will need to have completed their Care Certificate prior to the End Point Assessment.
Progression
Following the successful completion of the Level 2 Adult Care Worker Apprenticeship, candidates can progress onto the Level 3 Lead Adult Care worker Apprenticeship course.
Career Progression
Successful candidates may progress within the workplace.
Fees
Apprenticeship course fees are subject to the age of the apprentice, the payroll of the employer and the number of employees. Course fees are paid by the employer and not the apprentice. Employers who take on an apprentice aged between 16-18 years old, or with an Educational Health Care Plan, will receive an Incentive Payment to help cover their costs. To discuss Apprenticeship course fees, employers should contact the Apprenticeship Team on 0800 328 3616 or email EmployerPartnerships@ccn.ac.uk

For more information on recruiting an apprentice or if you would like to train your existing staff please contact our Apprenticeship Team on 0800 328 3616 or email EmployerPartnerships@ccn.ac.uk
Latest News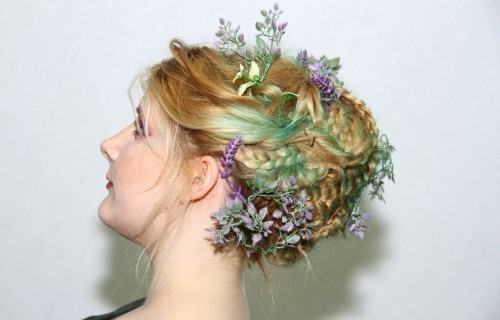 Apprentice Hair Professionals from salons across Norfolk have hosted a spectacular showcase of their talents in City College Norwich's Platform Theatre.
Read more
3rd July 2019