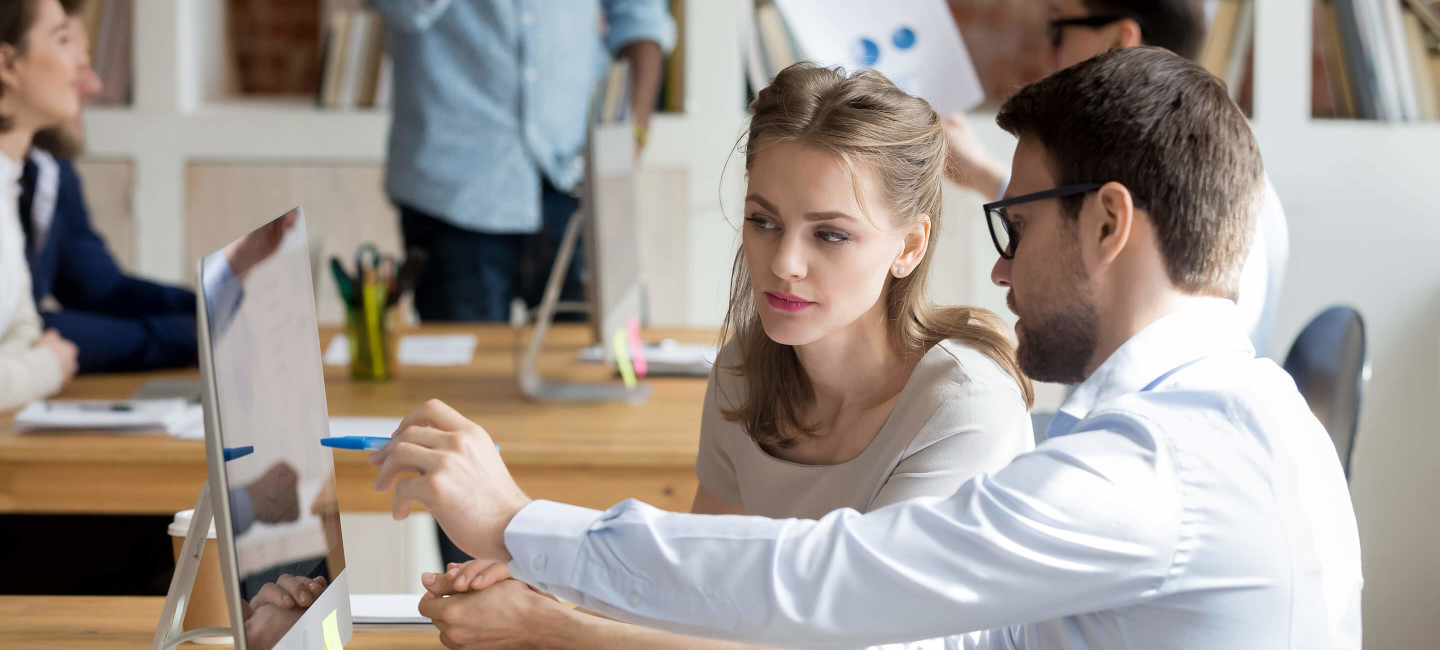 Chartered Manager Degree Apprenticeship
Level
Level 6

Duration
3 years

Start Date
September 2021

Venue
Norfolk House, Exchange Street

Course Code
K4401
Start Date
September 2021, Apprenticeship
Summary
This programme will equip you with the skills and strategies to deal with contemporary challenges in management practice. The programme has been developed in consultation with local and global partners and professional bodies and has been mapped to Chartered Management Institute (CMI) standards. This allows successful Apprentices to gain 'Chartered Manager' status with the CMI, after successfully passing the Apprenticeship End Point Assessment, alongside gaining an honours degree.
To gain the knowledge and skills required for the Apprenticeship, the Apprentice will complete the BA (Hons) in Leadership and Management degree, validated by the UEA, and in partnership with the Chartered Management Institute. During the programme, apprentices will have Affiliate membership of the CMI, and upon successful completion of the programme, they will have the option to apply for Membership of the Chartered Management Institute (Please see www.managers.org.uk for current CMI membership fees)
The Degree Apprenticeship requires an employer to agree to both fund and support the candidate throughout the duration of the programme.
This course is offered as part of a modular, credit-based scheme which is comprised of modules of 10 and 20 credits.
Year One (Level 4) modules:
Financial Resourcing, Leading Enterprise in Organisations, Higher Learning Skills, Organisational Behaviour, Marketing of Products and Services, and, Employment, Contract and Business Law.
Year Two (Level 5) modules:
Project Management, Management Accounting, Leading and Managing People, Research Skills for the Business Sector, Operations Management (day to day running of business operations), and Digital Marketing and Communications
Year Three (Level 6) modules:
Developing Skills in Others, Applied Psychology in Business, Ethical Leadership of Organisations, Strategic Management, Developing Business Leadership and Dissertation/Work-Based Project
Duration: 36 - 42 months
Entry Requirements
Candidates will have a Level 3 qualification (e.g. A levels), and English and Maths at Level 2 (GCSE/O Level) or above. Candidates who do not hold a Level 3 qualification but have a minimum of 2 years' experience in management will also be considered. Entry onto the programme will be subject to an interview with the course team.
Candidates will be embarking upon a challenging course and will also need to balance personal situations (home and paid work) with the amount of degree work required to cover during the course. This could be an extra 12 or more hours per week.
All candidates are required to complete an initial online assessment for Maths and English at Level 2 when joining the course, irrespective of previous qualifications. To complete the apprenticeship, all apprentices must complete or already hold a Maths and English qualification at level 2 or above. Candidates must commit to working towards gaining these qualifications while also studying for their degree, if not already held.
All candidates must have the support of their employer as the apprenticeship will involve regular progress reviews, conducting a work-based project and building a portfolio of work-based evidence. Also, apprentices will be required to complete job-related assignments that may require them to have greater access to management activities. If you are interested in undertaking this apprenticeship, please seek approval through your current employer, as individuals can not apply directly. Our Apprenticeship team will be happy to discuss the next steps with you via Telephone (01603 773365) or email (apprenticeships@cnn.ac.uk)
Learning Outcomes
Upon successful completion of the course, candidates will be awarded a Level 6 Chartered Manager Degree Apprenticeship Standard, and the following;
CMI Level 5 Diploma in Management and Leadership
BA (Hons) Leadership & Management Degree
If not previously achieved, Functional Skills Level 2 in English & Maths
Assessment
A wide range of assessment vehicles is used throughout the degree programme, including:
Exams – open and closed book
Assignments
Work-based portfolios
Group work exercises
Presentations
The Apprenticeship End Point Assessment comprises of:
Work-Based Project: assessed by an Independent End Point Assessor (IEPA), This represents and demonstrates the application of knowledge, skills and behaviours to meet the outcomes in the standard, and as the approach to planning and completion of a business related project .
Portfolio of Evidence: assessed by an IEPA, The evidence contained in the portfolio will comprise of complete and/or discrete pieces of work that cover the totality of the Standard.
Live Assessment Day: assessed by an IEPA along with a representative from the employer and CCN, this assessment will holistically assess skills, knowledge and behaviours acquired throughout the Apprenticeship via a via a presentation of the work-based project and competency based interview around the portfolio of work.
Progression
The BA (Hons) Leadership & Management Degree focuses on academic, personal and professional growth and therefore offers a number of valuable progression routes. You could consider specialist postgraduate qualifications according to your own career aspirations.
As a newly qualified Chartered Manager, you may decide to pursue further professional management qualifications.
Career Progression
Upon successful completion, candidates will hold a Level 6 Chartered Manager Degree Apprenticeship, as well as the BA (Hons) Leadership and Management Degree, and the CMI L5 Diploma in Management and Leadership. These well-recognised qualifications will enhance your ability to contribute effectively to your organisation and thus the possibility of progression into and through supervisory and management roles.
Fees
Levy payer – £22,000 Non-levy payer – £1,100
Latest News
  Dear Student/Apprentice, As I sit here writing about the Summer Term it is snowing; just another one of those unpredictable things that 2021 is throwing at us! I'm really pleased that from…
Read more
7th April 2021