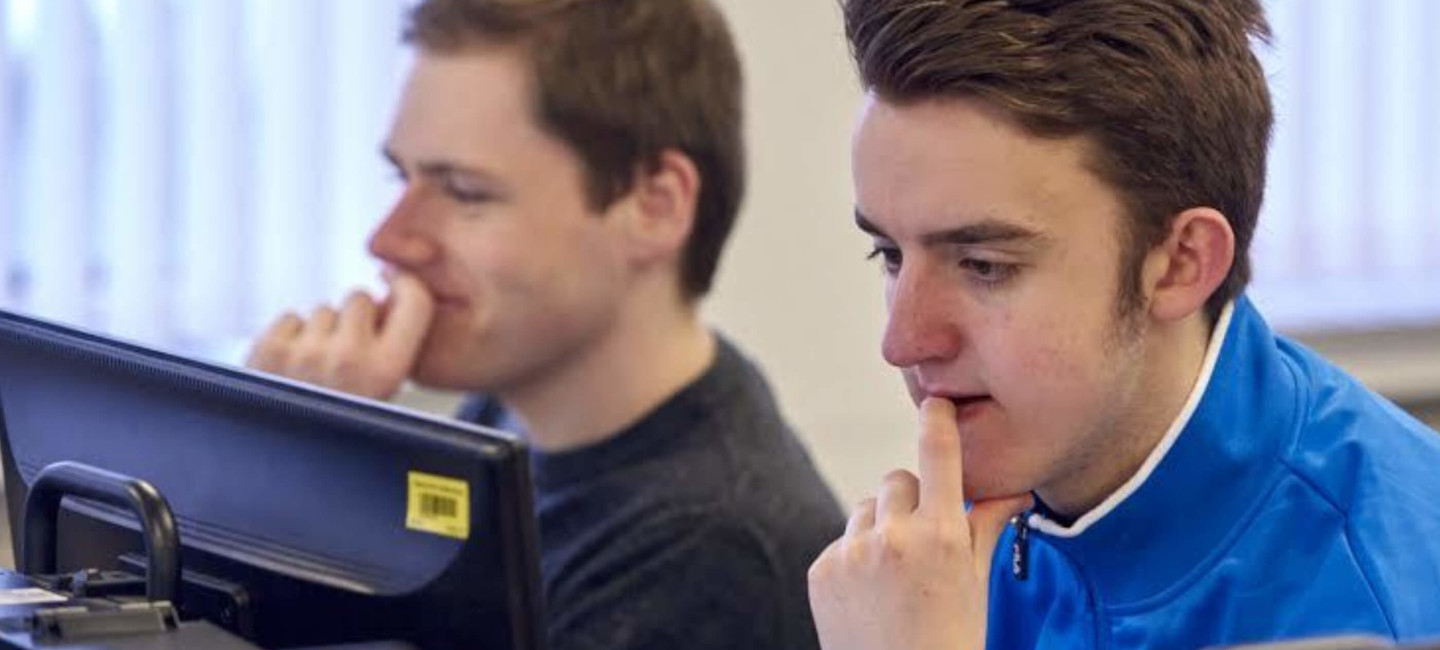 Access to Higher Education: Business Management
Level
Level 3

Duration
1 year

Start Date
September 2021

Venue
Ipswich Road

Course Code
A0054
Start Date
September 2021, Full Time
Summary
The Access to Higher Education Diploma in Business, as validated by CAVA, is a qualification which prepares students aged 19 years and over, without relevant qualifications, for study at degree level. Students are required to participate in an intensive period of study which will cover 9 units over a period of time across 2.5 days a week.
Units studied with this course include:
Financial Awareness (for individuals and business), Entrepreneurial Marketing, Accounts, Managing People, Emerging Technologies, Ethics, Understanding Business Organisations, Business Environment, People in Organisations, Business Plans: Start-up & Growth and HE Study Skills.
Your skills will be developed in: Written and Spoken English, Presentation skills, Information Technology, Maths, Leadership, Job and University Applications.
The Access course is widely recognised by UK universities and colleges including City College Norwich. However, we advise that if you are hoping to go on to do a degree course at a specific university, it would be useful to contact them to check that the Diploma you have chosen is in an appropriate subject area and is recognised by the university or college. International students whose qualification are not recognised by UK universities or colleges, and who are 19 and over, may also wish to choose this pathway as a route to enter degree level study.
Entry Requirements
Access to Higher Education prepares adults without traditional qualifications such as A Levels for study at university. This diploma is widely recognised by UK universities and Colleges. You will be given the opportunity to develop not only academic knowledge in your chosen subjects but also broader study skills to help you succeed at university. This course is suitable for students aged 19 or over.
Acceptance onto the Access programme is conditional on you:
Providing evidence of achievement in English Language and Mathematics at GCSE grade A* - C or Grade 4 and above.
A satisfactory reference.
Applications from students whose first language is not English are welcome. We require evidence of proficiency in English (including writing, speaking, listening and reading), the required minimum is; IELTS (SELT); 6.0 overall (minimum 5.5 in all components) International candidates are also actively encouraged to access the International Students webpage.
If you do not currently hold the correct GCSE entry requirements, or do not specify them on your application, it will be automatically transferred to the Adult Literacy/Numeracy department. If you are working towards GCSEs this year in readiness for September, please let us know this when you apply as you will still be invited in for an interview.
Selection to discuss your suitability for the course and whether the course is right for you is by interview and evidence of your GCSE qualifications. As part of this process you may be required to complete online assessments and submit a short piece of writing. Advice can be given about alternative ways forward if necessary.
Please research Higher Education requirements very carefully. A STRONG COMMITMENT IS NEEDED AS THE COURSE IS VERY INTENSIVE.
Assessment
You will be supported throughout the course by a personal tutor who will also give you guidance in applying for Higher Education courses. All students study a core of communications, research and study skills. You will be awarded credits on completion of each units with a Pass, Merit or Distinction grade. All credits are awarded are awarded at level 3 which broadly equates to A-level study. Assessment is continuous over the whole year and is based on several set pieces of work such as essays, projects, presentations and examinations.
Progression
The Access to Higher Education Diploma in Business Management is widely recognised by UK universities. If you are planning to study a degree course at a specific university, it would be useful to contact them to check that the Access Course you have chosen is in an appropriate subject area and is recognised by the university or college. Please be aware that university entry criteria can change at any time.
In 2018 students progressed to the following universities: UEA, Leeds Beckett, Sheffield Hallam, De Montfort, University Campus Football and Business, Leeds and Nottingham Trent.
Career Progression
After Completion many students progress into the following careers; Entrepreneur, HR Manager, Accountant, Marketing Executive, Retail Management, Business Management, Finance, Football Marketing and Computer Security.
Fees
Please contact the Advice Shop for information on fees and financial support which may be available. We recommend you also check our Finance pages for further information including student travel offers.
Latest News
  Dear Student/Apprentice, As I sit here writing about the Summer Term it is snowing; just another one of those unpredictable things that 2021 is throwing at us! I'm really pleased that from…
Read more
7th April 2021