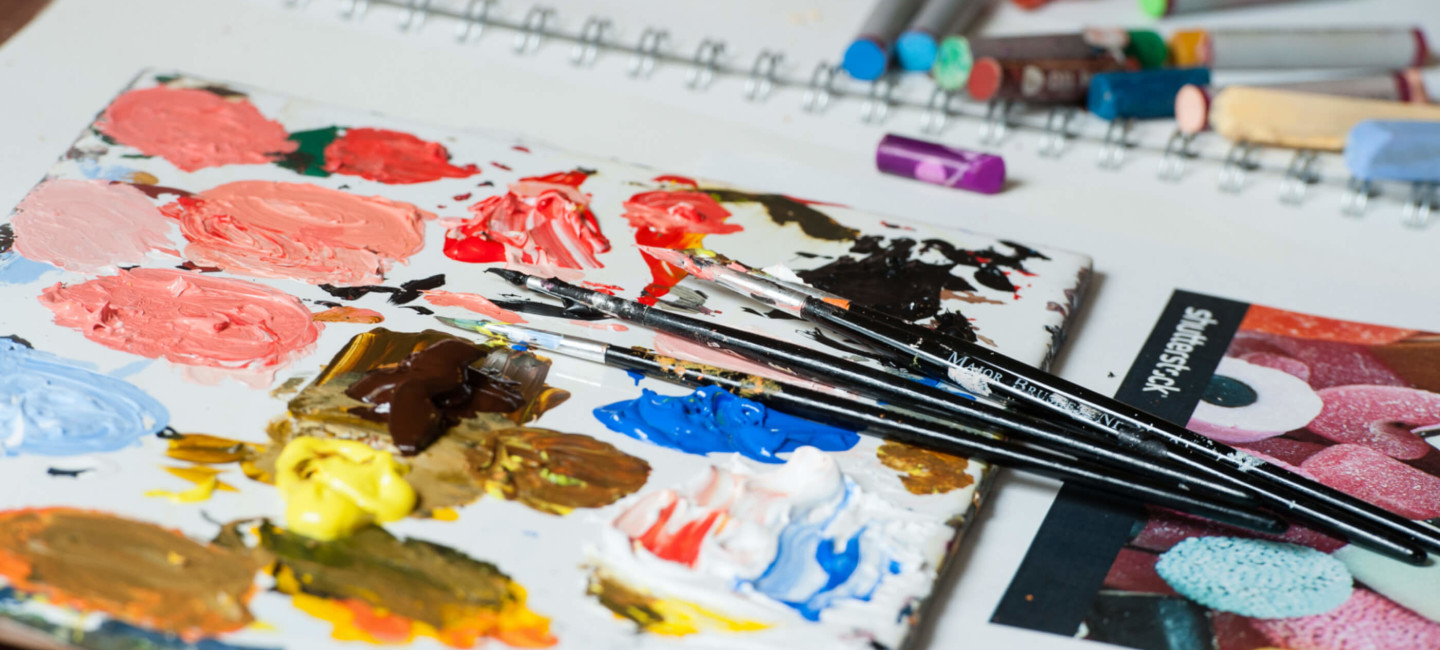 Access to Higher Education: Art and Design
Level
Level 3

Duration
1 year

Start Date
September 2021

Venue
Ipswich Road

Course Code
A1096
Start Date
September 2021, Full Time
Summary
Do you enjoy drawing, being creative, thinking about the visual? Would you like to extend your ideas and develop a range of skills? Are you interested in eventually studying for a degree in art and design? If you have had some recent involvement with art and design, and enjoy independent learning this could be the course for you.
Evidence of working from observation and first-hand material through drawing and painting - we welcome the use of any media when drawing and painting. Use of colour in your work. Development of a project - looking at how you research, experiment, develop and resolve an idea or body of work
Evidence of looking at and referencing other artists and designers who have influenced you. Any of the following if you have experience of these: printmaking, 3D work - sculpture and modelling, textiles - work with cloth and materials, collage, mixed media work. We would like to see the original works rather than copies or images on digital media (phones, tablets, memory sticks). A piece of writing about an exhibition you have visited in the last six months to one year. (Up to one side of A4, word processed). As this is a level 3 course you will need to be ready to work at this level.
You will spend two days a week in our well-equipped studios working with enthusiastic and committed tutors, who are all practicing artists, across a range of disciplines. You will also study Contextual Studies for 2.5 hours/week which will help prepare you for the theoretical element of all degree courses. It will include lectures, discussion groups, essays and practical work. Our aim is to help you develop a critical awareness of why you do what you do rather than just showing you how to do something.
Why Our College?
Developed with employers and progression in mind
All courses have been developed with employers and progression in mind, and many are part of the New Anglia Local Enterprise Partnership's 10 priority sectors
Widely recognised by Universities
Access to Higher Education courses are widely recognised by UK universities and colleges, 24,000 Access to HE students are accepted at over 140 universities every year.
Financial Support
City College Norwich offers flexible payment plans to help you spread the cost of fees. You can apply for an Advanced Learner Loan and bursaries are available to support childcare and travel costs
Entry Requirements
Access to Higher Education prepares adults without traditional qualifications such as A Levels for study at university. This diploma is widely recognised by UK universities and Colleges. You will be given the opportunity to develop not only academic knowledge in your chosen subjects but also broader study skills to help you succeed at university. This course is suitable for students aged 19 or over.
Acceptance onto the Access programme is conditional on you:
Providing evidence of achievement in English Language at GCSE grade A* - C or Grade 4 and above.
A satisfactory reference.
Applications from students whose first language is not English are welcome. We require evidence of proficiency in English (including writing, speaking, listening and reading), the required minimum is; IELTS (SELT); 6.0 overall (minimum 5.5 in all components) International candidates are also actively encouraged to access the International Students webpage.
If you do not currently hold the correct GCSE entry requirements, or do not specify them on your application, it will be automatically transferred to the Adult Literacy/Numeracy department. If you are working towards GCSEs this year in readiness for September, please let us know this when you apply as you will still be invited in for an interview.
Selection to discuss your suitability for the course and whether the course is right for you is by interview and evidence of your recent work done over the last three years , including drawings, and evidence of your enthusiasm in any other medium and GCSE qualifications. All applicants will be interviewed and asked to bring a written review of an exhibition or visual arts programme seen recently. Advice can be given about alternative ways forward if necessary.
Please research Higher Education requirements very carefully. A STRONG COMMITMENT IS NEEDED AS THE COURSE IS VERY INTENSIVE.
Assessment
Assessment is seen as a positive process. Your work will be assessed throughout the course, both internally and by an external moderator. At the end of each studio module you will present a folder of work for discussion and grading. The final major project is exhibited as part of the Arts Festival at City College in June/July which is open to the public. The Contextual Studies units are assessed through essays, presentations and practical work. In order to gain a full Access Certificate, you must pass all the course units. The course is divided into three stages: The first stage introduces you to skills and new ways of thinking about observation drawing, painting, textiles, 3-dimensional design, printmaking and an introductory project. The project will help you to develop, analyse, evaluate, sustain and resolve your ideas. The second stage consists of a thematic and self-elected project, which you can develop in any media or direction than you wish in consultation with your tutors. The third stage consists of a final major project which gives you the opportunity to design, plan and take much more responsibility for the direction of your work. As part of the course there are study trips to galleries and museums.
Units studied with this course include: Introduction to Drawing, Introduction to Colour: Theory & Practice, Introduction to Contextual Studies: Reflective Evaluation, Introductory Project, Contextual Studies Modernism, Thematic Project, Self-elected Project, Post Modernism, HE Study Skills and Final Major Project: Exhibition and Evaluation.
Progression
The Access to Higher Education Diploma in Art and Design is widely recognised by UK universities. If you are planning to study a degree course at a specific university, it would be useful to contact them to check that the Access Course you have chosen is in an appropriate subject area and is recognised by the university or college. Please be aware that university entry criteria can change at any time.
In 2018 students progressed to the following universities: University of Westminster, NUA, University of Nottingham and Anglia Ruskin University.
Career Progression
After completion many students progress into the following careers; Graphic Design, Photography, Fashion Design, Architecture, Animation and Illustration, Games Design, Interior Design, Art Therapies, Textiles and Sculpture.
Fees
Please contact the Advice Shop for information on fees and financial support which may be available. We recommend you also check our Finance pages for further information including student travel offers.
Latest News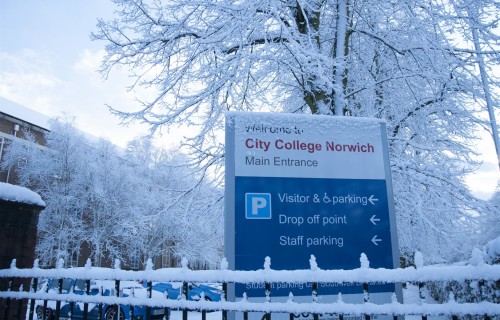 National Lockdown: "It's vital to focus on your course"A message from the Principal: I know that some of you will have been revising and preparing for your exam or controlled assessment...
Read more
11th January 2021