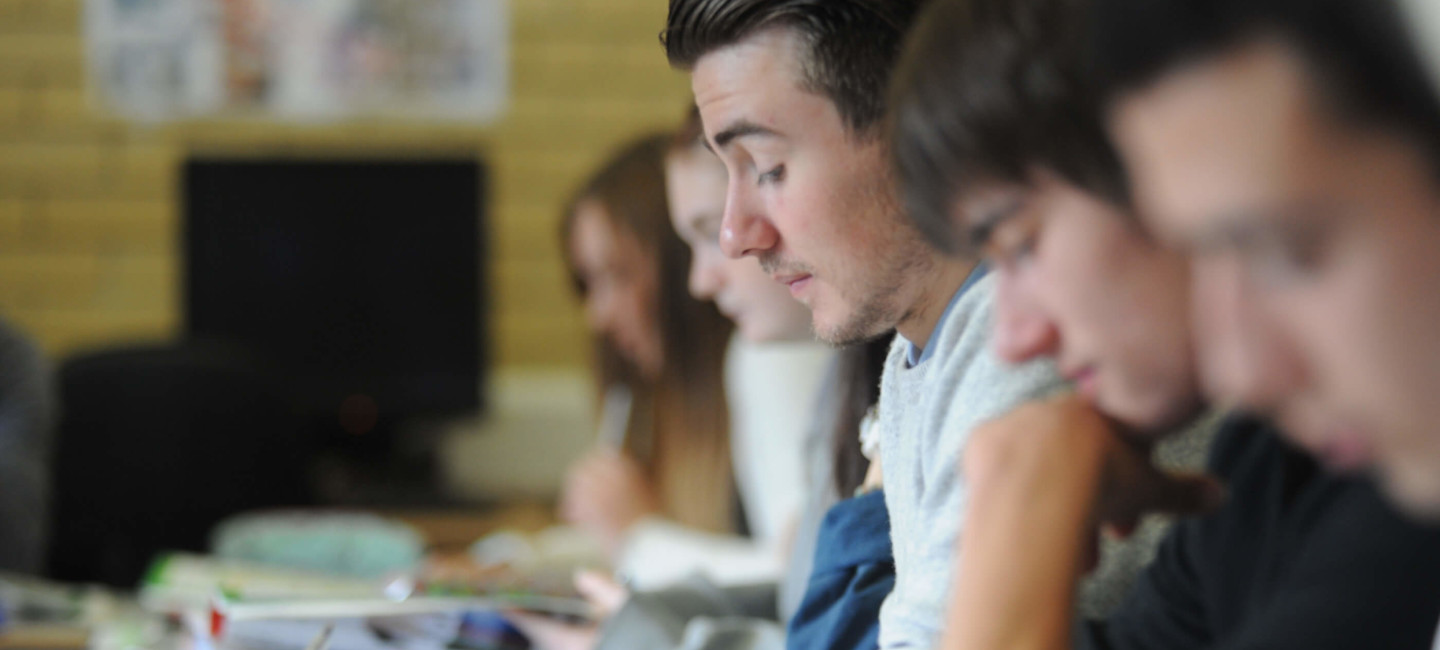 Level
Level 3

Duration
2 years

Start Date
September 2021

Venue
Ipswich Road

Course Code
SA051
Start Date
September 2021, Full Time
Summary
You will study the theoretical framework of media - representation, audience, media industries, media language - through critical analysis of media texts and practical production work.
Through the analysis of both contemporary, global and historical media you will appreciate how important the media is in our lives, both as consumers and producers.
Throughout the course you will study nine (9) media forms: television, film, radio, newspapers, magazines, advertising & marketing, online, social & participatory media, video games and music videos.
You will also create a media product, developing practical production skills and using our excellent media resources such as high quality digital camera, lighting kits and sound equipment.
You are likely to do well in this subject if you are interested in the media, not just for their content, but also for the organization/institution and meanings behind them. An interest in analysing how meaning is constructed in media products, an the academic ideas and arguments surrounding this is beneficial. You will also need to be creative and well-organised to complete your practical work.
Media Studies can be taken with any other subject, but students often choose to combine it with English, Film, Art, Photography, Textiles, Sociology, History, Business Studies, Drama and Psychology.
Why Our College?
Top 25%
nationally for progress made by students in A Level achievement
ALPS Key Stage 5 progress data 2018
Student success
We have a consistently high A Level pass rate. In 2018, 70% of our students achieved A*-C.
More than A Levels
Your time at our sixth form is about much more than gaining a qualification. You will be treated as an adult and an individual, supported to explore your passions and interests.  
Entry Requirements
Applicants should have a minimum of six GCSEs at Grades 9-4, with a Grade 5 in English. Students do not need to have completed GCSE Media, however if it has been taken, a minimum of a Grade 5 should have been achieved.
Assessment
Assessment is through exams (70% of overall grade) and coursework (30% of overall grade). The exams are at the end of Year 2, as this is a linear course.
Progression
The course will support progression to university or study for a professional qualification in a wide range of degrees, including Media Production, Media Studies, Film Studies, Digital Film Production, Television Production, Journalism, Advertising/Marketing, Events & Exhibition Management.
Career Progression
The course will also develop skills in creative media production, collaboration, time management, critical analysis and interpretation, essay writing and debating that can be useful in a wide range of careers. You will also develop skills in using Adobe Creative Cloud software e.g. Photoshop, Premiere Pro, InDesign, After Effects, Audition.
Fees
If you are a UK or home fee status student and aged 16-18 on the 31st August before the start of your course, tuition fees are free. If you are aged 19 and over please contact the Advice Shop
Latest News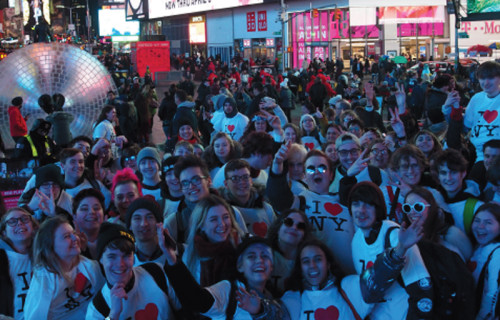 All our Art, Photography, Textiles, Film Studies, Media Studies, English Language and English Language & Literature A Level students are given the opportunity to visit New York during their 2...
Read more
10th July 2019