Food Preparation and Service, Technical Certificate, Level 2
Level
Level 2

Duration
1 year

Start Date
September 2019

Venue
Ipswich Road

Course Code
A0329
Start Date
September 2019, Full Time
Summary
This qualification covers a range of topics that will allow learners to develop their professional cookery knowledge both in theory lessons but also in practical. Learners will be involved in running the Debut Café and will develop their customer service skills in a realistic working environment.
The units to be covered are;
Safe working practices for the hospitality industry
Introduction to the structure of professional cookery
Tools and equipment that are used in professional kitchens
Boiling, poaching and steaming
Stewing and braising
Baking, roasting and grilling
Deep frying and shallow frying
Producing cold food products
It is very practical, and students will learn a lot of the theory whilst in practical lessons.
This course also has an additional food service qualification which will develop customer service and Barista skills. Students also need to complete work experience as part of the course.
Entry Requirements
2 Gcse's at C /4 or above and Maths and English at minimum grade 3
Maths and English GCSE will be timetabled in if they are yet to be achieved.
Assessment
There is an externally marked theory exam in March and one retake in the May and a synoptic practical exam in April, which is marked in college but graded by City and Guilds.
Progression
Level 3 Technical certificate in professional cookery.
Career Progression
Successful students may also move into an apprenticeship or full time employment within the industry.
Fees
If you are under 19 years old on the 31st August prior to the start of your course, your registration and tuition fees will be funded by the government. There will be additional costs for uniform and equipment. You can use pre-existing uniform and equipment if it is in an acceptable condition. Costs are approximately £226. Financial support could be available depending on your circumstances. Please check our Finance pages for fee information and any financial help that may be available.
Latest News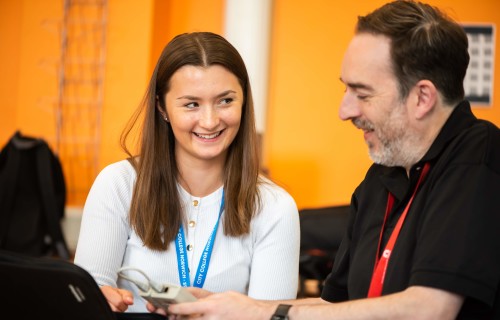 Not secured a place at College for this September? Come to one of our enrolment open days and get yourself sorted.
Read more
22nd August 2019