We're looking for three senior managers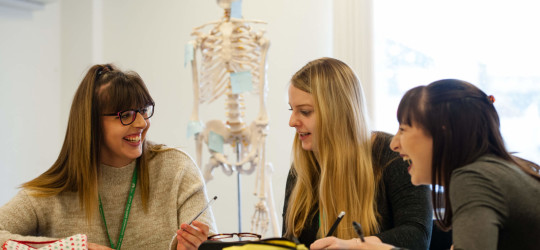 Help shape our future
Help us deliver the very best for students, staff and stakeholders at City College Norwich, Easton College and Paston College.
We're looking for two senior managers to lead key aspects of our work, leading our projects team, heading up our adult education team and managing our estate. We deliver learning from three main campuses in Norfolk and serve students from right across Norfolk and Suffolk.
Our culture is what makes our colleges succeed. From students to senior leaders, our Ways of Working help shape every aspect of our teaching and learning and the broad range of support which helps us deliver consistently strong results.
Rated 'Good' by Ofsted in October 2021, City College Norwich, Easton College and Paston College deliver courses across the whole spectrum from essential skills to postgraduate teacher training. Our support for students with high needs once again earned an 'Outstanding' Ofsted rating. Our financial health is consistently rated as good.
Looking for our senior roles? They're here.
---
The roles
Head of Adult Education (Technical, Professional and Commercial)
This new role will develop, lead and manage a high-quality and responsive adult technical, professional and commercial curriculum to meet the local and regional skills needs.
We're looking for someone with experience of developing curriculum for adults and who has good understanding of the local demand for skills with knowledge of funding streams. The post holder will be able to work in a fast-paced environment, responding and maximising opportunity.
---
Salary: £42,560 - £45,952 per annum
Closing date: Sunday 26 March
---
Project Manager (Curriculum and Capital)
We're looking for an experienced professional to lead on the acquisition, management and evaluation of a wide portfolio of educational projects.
The post holder will have experience in public sector projects from the planning and tendering stage through to collaborating with a wide range of internal and external partners to ensure delivery against required outputs and outcomes.
City College Norwich delivers over £5m of education capital and resources projects annually making this a diverse and exciting role.
---
Salary: £42,560 - £45,952 per annum
Closing date: Sunday 26 March
Interviews to be held on Wednesday 5 April
---
How to apply
Apply for the Head of Adult Education (Technical, Professional and Commercial) role