Mental Wellbeing Award Level 1
Level
Level 3

Start Date
September 2023

Venue
CCN-Main Campus

Course Code
H0371
Start Date
September 2023, Part Time
Summary
The course is aimed at those who want to develop their skills, knowledge and confidence to coach or mentor people as part of their working role. These awards are for those who coach or mentor in their working role.
The units of the qualification are: Understanding good practice in workplace coaching/mentoring. Undertaking coaching/mentoring practice. Reflecting on workplace coaching/mentoring skills.
We will be offering this course via six 2 hours sessions plus individual tutorials, with a few weeks between session 4 and 5 to coach or mentor your clients.
Entry Requirements
Access to at least one person who can be coached or mentored for 6 hours. Literacy skills at level 2 or equivalent. Willingness to coach or mentor and research in your own time.
Assessment
Assessment is via:
Production of 2 assignments.
A portfolio of evidence to show practice of 6 hours of coaching or mentoring.
A reflective journal.
Competent coaching or mentoring skills.
Production of a personal development plan.
Progression
Progression into industry or education as a coach or mentor.
Fees
This is a full cost course which means that unfortunately there are no reductions in tuition fees if you are unemployed or in receipt of benefits. We operate a strict no refund policy and you will be liable for the entire fee, even if you withdraw from the course. Please refer to our Rules , Regulations for more information.
Please check our Finance pages for fee information and any financial help that may be available. Alternatively please contact the Advice Shop.
Latest News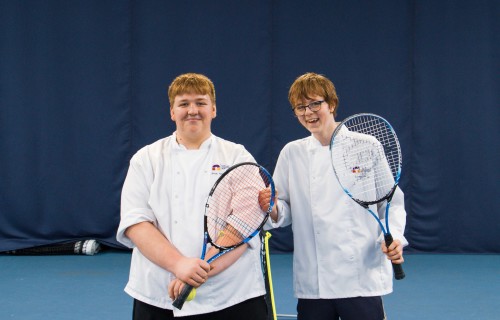 Students and staff took part in events including a tractor pull and a 23-hour tennisathon as part of our support for this year's BRIT Challenge.
Read more
28th March 2023