Diploma in Education and Training Level 5
Level
Level 5

Duration
3 years

Start Date
January 2023

Venue
CCN-Main Campus

Course Code
H0198
Summary
This is the qualification for anyone who has a full teaching role in the FE and Skills sector. It looks at theory and practice and is the initial teacher training qualification designed to meet the current standards. We will be offering the course via 3 hour sessions on Wednesday evenings.
This course starts on Wednesday evening - January 11th 2023, 5-8pm
Entry Requirements
Employed in a teaching post with at least 50 hours teaching per academic year of the course, and typically employed on a permanent contract of at least 0.6 FTE (3 days per week), teaching groups of students at different levels. Qualification at Level 3 or above in the subject you intend to teach. Qualifications in English and maths at level 2. Current DBS check. Willingness to research and complete work in your own time. Please note this is an in-service programme, which means candidates must have sufficient depth & breadth of teaching practice to be able to undertake Units in Years 1 & 2, on enrolment. Candidates in hourly-paid roles and/or employed less than 0.3 FTE (3 days per week) may have roles better suited to the Level 4 Certificate in Education & Training (L4 CET); there are progression routes into the L5 DET that the Teaching Team will be happy to discuss with candidates.
This course starts on Wednesday evening - January 11th 2023, 5-8pm
Assessment
There will be a wide range of assessment activities throughout the course, to include observation of teaching practice, written assignments, professional discussions, presentations, reflective journals etc.
Progression
Candidates that successfully complete the L5 DET can progress to gain Qualified Teacher Learning and Skills (QTLS) through the Education & Training Foundation. Potential progression or additional Diploma in English or maths teaching.
Career Progression
This is the full initial qualification for teachers and trainers in this sector.
Latest News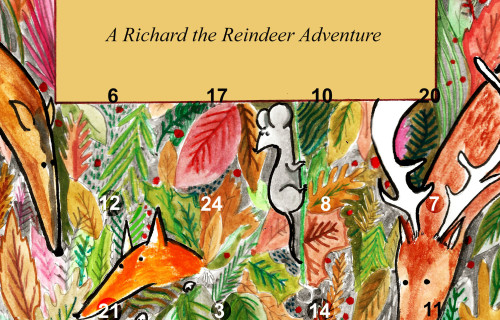 These beautifully illustrated highly original advent calendars from our Ticket students are now on sale.
Read more
25th November 2022