Level
Entry Level

Duration
1 year

Start Date
September 2024

Venue
CCN-Main Campus

Course Code
B0399
Start Date
September 2024, Part Time
Summary
We have a number of different levels of study:
Entry Level 1
Entry Level 2
Entry Level 3
Level 1
Level 2
You will be tested on your speaking, listening, reading, writing and grammar skills (spelling, punctuation etc). You need to pass each of these topics in each level before you can move up to the next level. Once you have passed ESOL Level 1, you can either go onto ESOL Level 2 or apply for our Functional Skills or GCSE courses in Maths and English if you need to.
Entry Requirements
You will need to sit a controlled assessment to identify your ESOL level. This is a course which is designed for Adults (19+).
Learning Outcomes
The aim of this course is to develop your knowledge and understanding of the English language.
Lessons are 3 hours a week and attendance is very important for a successful outcome. You must also complete homework set each week and do some study of your own at home. The more you can use the skills you learn at college in your everyday life, the quicker you will progress through your course.
Assessment
You will gain a qualification in ESOL, assessed by exams. You may be able to take your exam early and progress to a second level within one year.
Progression
Following the successful completion of the course with a good attendance and behaviour record, you may be able to progress on to further courses at the College.
We will also be offering short courses that you can join across your year of study in:
Basic maths skills, home budgeting and helping your children with their maths through the Multiply Project (you can choose different times from 2-5 hours, 6-10 hours or 11-20 hours of study)
Digital Skills for those who have passed Entry Level 3 ESOL Speaking & Listening to help with using computers and the internet (45 hours of study)
Short courses on living and working in the UK, skills for work, maths (to link from Multiply to Functional Skills Maths)
Career Progression
The ESOL qualification is widely recognised by employers and will assist with your progression into further education, employment as well as everyday life in the UK.
Fees
If you are aged 19 and over please check out our part-time adult courses. Please check our Finance pages for information on financial support, fee information and student travel offers that are available. Alternatively please contact the Advice Shop.
Latest News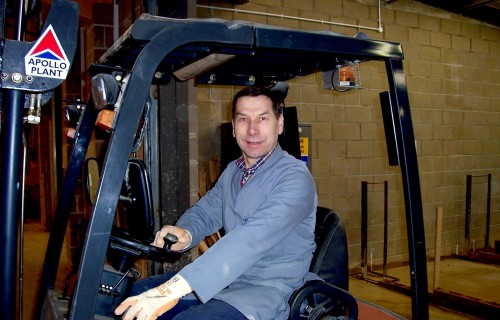 Technician Brian Enefer has reached the milestone of 55 years' employment with the college.
Read more
23rd November 2023