English Literature, GCSE Level 2
Level
Level 2

Duration
1 year

Start Date
September 2023

Venue
CCN-Main Campus

Course Code
B0359
Start Date
September 2023, Part Time
Summary
GCSE English Literature is a part time course which lasts for one year and is designed for students aged over 19. We offer the course as a 3-hour session per week in the evening. As part of this course students will study a variety of different texts but the main ones will be: An Inspector Calls by J B Priestley; Jekyll and Hyde by Robert Louis Stevenson; Macbeth by William Shakespeare; and a Poetry Anthology from the exam board, AQA, with a focus on the Love and Relationships cluster of poems.
This course will help students to understand and appreciate the written word and the power they can hold years after they have been written as well as sharpening analytical skills, looking at themes, ideas, patterns as well as helping to place texts within history, culture, philosophy and human nature.
Entry Requirements
Previous achievement of Grade 4/C or higher at GCSE English Language is preferred but not essential.
Assessment
You will sit two exams which are externally assessed at the end of the course in May/June.
Progression
Students may go on to one of the Access to HE courses at CCN or many university courses, which may require 5 or more GCSE qualifications. This can be studied in conjunction with GCSE English Language.
Career Progression
GCSE English Literature is a useful addition to your qualification portfolio and can open up a wide variety of progression pathways.
Fees
This course is subject to fees - course cost is £471 (this may be subject to change for Sept 2023)
Please contact the Advice Shop on 01603 773773 for information.
Latest News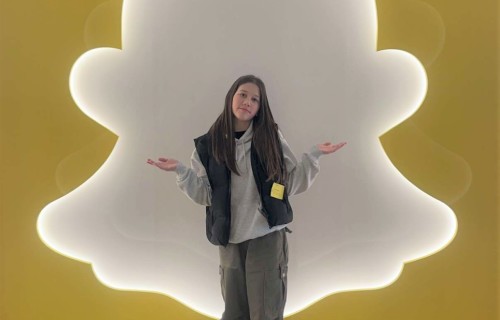 Our Level 2 Creative Media students visited Snapchat's UK headquarters to learn about the latest developments in Augmented Reality and to show their skills in creating new AR experiences.
Read more
7th March 2023