Level
Level 2

Duration
1 year

Start Date
September 2024

Venue
CCN-Main Campus

Course Code
B0315
Start Date
September 2024, Part Time
Summary
GCSE Biology is offered as a one-year daytime course. You will spend 3 hours per week in class and you will need to spend a minimum of 4 hours each week on your own studies and home study set by your teacher.
This is an intensive and demanding course which requires full attendance and self directed study. You may need to purchase a textbook (you will be advised as to which one at the start of the course) and also have a suitable scientific calculator.
Topics include:
Cell biology
Organisation
Infection and response
Bioenergetics
Homeostasis and response
Inheritance, variation and evolution
Ecology
Key ideas
The course is intended for those entering nursing, teacher training courses or those requiring this qualification for career progression or entry to Higher Education. You will need to have a mature approach to study and be highly self motivated.
There is a lot of practical work, so you will need to enjoy doing experiments on your own and in small groups. You need to be ready to write, calculate, think and join in discussions.
Entry Requirements
You will need a grade D/3 in Maths or a Functional Skills qualification at level 1, or a level 2 ESOL qualification. It is advisable that applicants already have these qualifications or are working towards achieving them. You will need to sit a controlled assessment to determine the suitability of the course. You will also be required to attend all classes and sit the final exam.
All candidates will be given a Digital Skills assessment and will be offered a short course to improve this area of their knowledge if this is deemed suitable.
Assessment
Two exams in May/June
Progression
Access to Higher Education, particularly with the Science & Health Care or Land-Based (Animal & Countryside Management) Studies.
Fees
This course is subject to fees - course cost is £469
Please contact the Advice Shop on 01603 773773 for information.
Latest News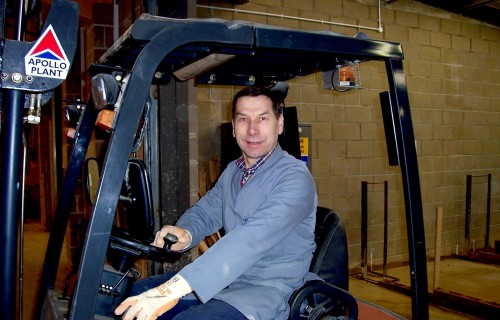 Technician Brian Enefer has reached the milestone of 55 years' employment with the college.
Read more
23rd November 2023