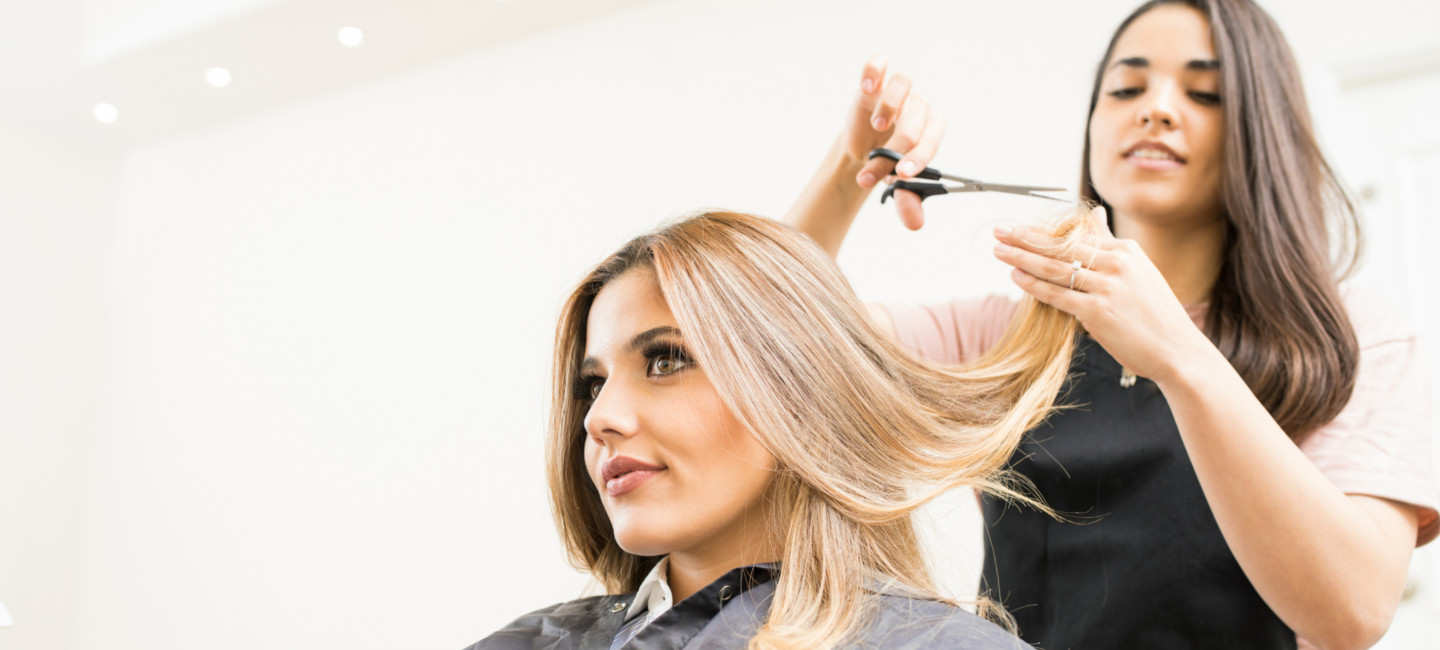 Hair Professional Apprenticeship Level 2 Standard
Level
Level 2

Duration
2 years

Start Date
September 2023

Venue
CCN-Main Campus

Course Code
E0165
Start Date
September 2023, Apprenticeship
Summary
Designed for use in Hair Salons. Hair Professionals will be able to shampoo and condition hair, cut hair using a range of techniques, style and finish hair to create variety of looks, and colour and lighten hair. Hairdressers must be able to work with all hair types ranging from straight hair to very curly, wiry hair. They also need to be able to carry out consultations with clients, demonstrate the professionalism, values, behaviours, communication skills and safe working practices associated with their role and be able to work without supervision to a high level of precision, with exceptional client care skills.
Course Content includes:
Industry codes of practice and ethics
Time Management
Quality Assurance systems
Legal and Organisational Requirements
Use of Tools and Equipment
Waste Disposal
Health and Safety / Client Protection
Shampoo, Condition and Treat Hair
Cut Hair using a Range of Techniques
One Length
Fringe Cutting
Graduation
Precision Cutting Techniques
Style and Finish Hair
Setting / Dressing/ Plaiting
You will complete the Level 2 Hair Professional Apprenticeship Apprenticeship Standard.
This Apprenticeship will involve college attendance and off the job training.
You will also develop your knowledge, skills and behaviours.
You need to have an employer to support your Apprenticeship and be employed in a relevant job role.
The typical length of this Apprenticeship course is 24 months.
This course starts in September.
Contact our Apprenticeship Team to find out when our next course start date is.
If you already have an employer for your Apprenticeship, or would like more information on how to find an Apprenticeship, please click Apply Now.
If you are an Employer who is looking to recruit an apprentice or already have someone you would like to enrol onto the apprenticeship course, please contact our Apprenticeship Team on 01603 773365 or email Apprenticeships@ccn.ac.uk to discuss next steps.
Why Our College?
Real Salon Environment
Our training salons are open to the public which gives you the chance to experience working on real clients before you start work.
Entry Requirements
Grade 3 / D in English and Maths required, in addition to the appropriate job role to meet the Standard content.
In order to enrol onto an apprenticeship, you need to be employed in a relevant job role and undertake a range of tasks which would enable you to complete the qualification.
Learning Outcomes
For the full Apprenticeship, learners will complete:
Level 2 Hair Professional Apprenticeship
Functional Skills in Maths
Functional Skills in English
Assessment
Training and assessments are delivered in the workplace and in college. Apprentices will be required to attend college-based sessions as part of their training, whilst also completing off-the-job training in the workplace. You will also complete assessments and observations in the workplace.
You will need to complete Level 2 Maths and English before End Point Assessment, and have completed a portfolio of evidence.
The End Point Assessment will provide a holistic assessment of the learner's skills similar to an industry trade test and will comprise of:
Practical Assessment
Minimum of 2 models
Maximum time limit of six hours
Oral Questioning
Progression
Apprentices can progress onto the Level 3 Hairdressing Apprenticeship (the new Apprenticeship Standard in development)
Career progression may include continuation, development or promotion at work or within this sector, for instance as a Junior Stylist.
Career Progression
Achievement of the standard makes you eligible for State Registration with the Hair Council.
Fees
Apprenticeship course fees are subject to the age of the apprentice, and the size of the company
 
For employer's with less than 50 employees who do not pay the apprenticeship levy and who take on an apprentice who is aged between 16-18 at the start of their apprenticeship, there will be no direct cost and the full training costs will be covered by Government funding. If the apprentice is aged 19+ the government partially subsides the training costs and the employer will need to pay 5% of the costs. In the case of this course, the fee would be £350.
 
For an employer with more than 50 employees a 5% charge will be implemented regardless of the age of the apprentice which in this case would be £350.
 
A levy paying company will pay the full cost of the apprenticeship from their levy account which in this case would amount to £7,000.
 
Please note that course fees are to be paid by the employer and apprentices cannot be asked to make a financial contribution toward their training.
 
To discuss apprenticeship course fees in more detail or for more information on recruiting an apprentice, please contact 01603 773365 or apprenticeships@ccn.ac.uk.
Why Our College?
Real Salon Environment
Our training salons are open to the public which gives you the chance to experience working on real clients before you start work.
Latest News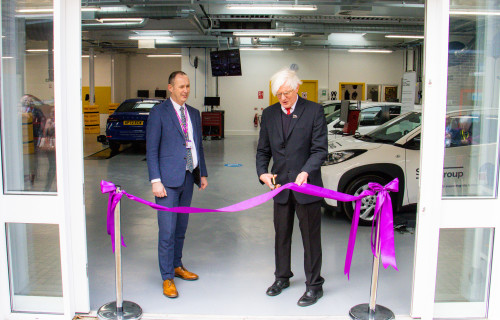 The ACE Centre has been officially opened, following a £3.1m upgrade to our engineering and construction facilities funded by the Norwich Town Deal.
Read more
24th February 2023