Come and meet our Phoenix Purple team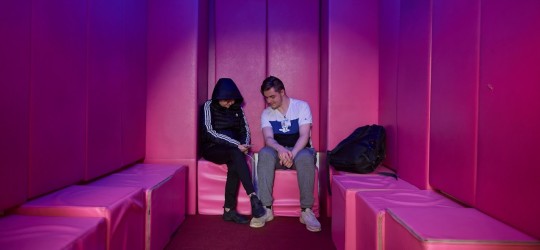 Come and see what Phoenix Purple has to offer our autistic students at our event on 17 November
Would you like to come and find out more about Phoenix Purple, our specialist course for autistic students? Come along to our Phoenix Purple open evening on Thursday 17 November 2022 and see for yourself.
During the event you will have the opportunity to meet our staff, have a look around the RUGROOM and hear presentations for each of our pathways on Phoenix Purple: Independence, Employment and Vocational.
We have over 200 Inclusive Learning students who study with us every year. In our most recent Ofsted inspection in October 2021, our special needs college provision was rated as 'Outstanding' in all areas.
Please note, this event is for any potential applicants who have not yet applied. If you have already applied we will send you an invitation and there is no need to book.
You can come along between 1630 and 1715 or between 1730 and 1815. Please complete the form below to book your slot and we really look forward to meeting you!