Academic Progression Prep for GCSEs
Level
Level 2

Duration
1 year

Start Date
September 2023

Venue
CCN-Main Campus

Course Code
A0596
Start Date
September 2023, Full Time
Summary
GCSE maths, English and enrichment supporting development of academic skills to become ready to undertake further GCSEs.
The intent of the course is to improve your maths and English skills to meet the entry requirements of our other GCSE pathways (GCSE Grade 3 in maths and English)
During this 1 year programme, you will be expected to attend around 18 hours per week (face to face education), spread over 5 days.
The course content includes: GCSE maths and English, creative writing, a project qualification, plus additional grammar and sentence structure support where applicable.
Entry Requirements
If you have studied GCSEs in the current academic year, we ask for a Grade 2 in maths and English. If you have not studied GCSEs before (including those who have studies Functional Skills), you will need to complete an assessments at interview to ensure your working level is at GCSE Grade 2 for maths and English.
You need to be considering an academic pathway as a progression from this course (further GCSE studies/ A-Levels/ Access to higher education) to be considered for this programme.
Career Progression
Further GCSE studies, A levels, Access to HE, Apprenticeships or work pathways
Fees
If you are a UK or home fee status student and aged 16-18 on the 31st August before the start of your course, tuition fees are free. If you are aged 19 and over please contact the Advice Shop There will be costs for equipment, uniform and trips. These include costs for text books, stationery and subject relevant materials. Trips can be organised as part of the for study and enrichment purposes which will be subject to cost. For example a trip to see a show at Theatre Royal for GCSE Drama the students will be expected to pay the price of the ticket. Compulsory visits are announced with enough notice to help secure any additional finance needs as required. Please check our Finance pages for information on financial support, fee information and student travel offers that are available. Alternatively please contact the Advice Shop.
Latest News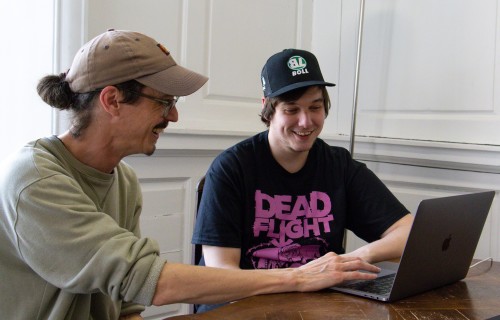 Young people working with MINT have created animations inspired by the 250-year history of the Norfolk & Norwich Festival.
Read more
31st May 2023